Skip to products grid selection
*Offer valid online until midnight 19/04/2021, only on Sale items marked with "Flash Sale". The price displayed is the discounted price. Offer cannot be combined with any other on-going promotion.

*Offer valid until 21/04/2021 for the purchase of 2 items from the selection of products indicated by the terms:- 2 Men's T-shirts for 39 €- 2 Men's Sweatshirts for 99 €- 2 Children's T-shirts for 25 €- 2 Children's Sweatshirts for 59 €- 2 Men's Jeans for 125 € Offer cannot be combined with any other offer or commercial operation. Other exclusions may apply. Offer valid in participating stores.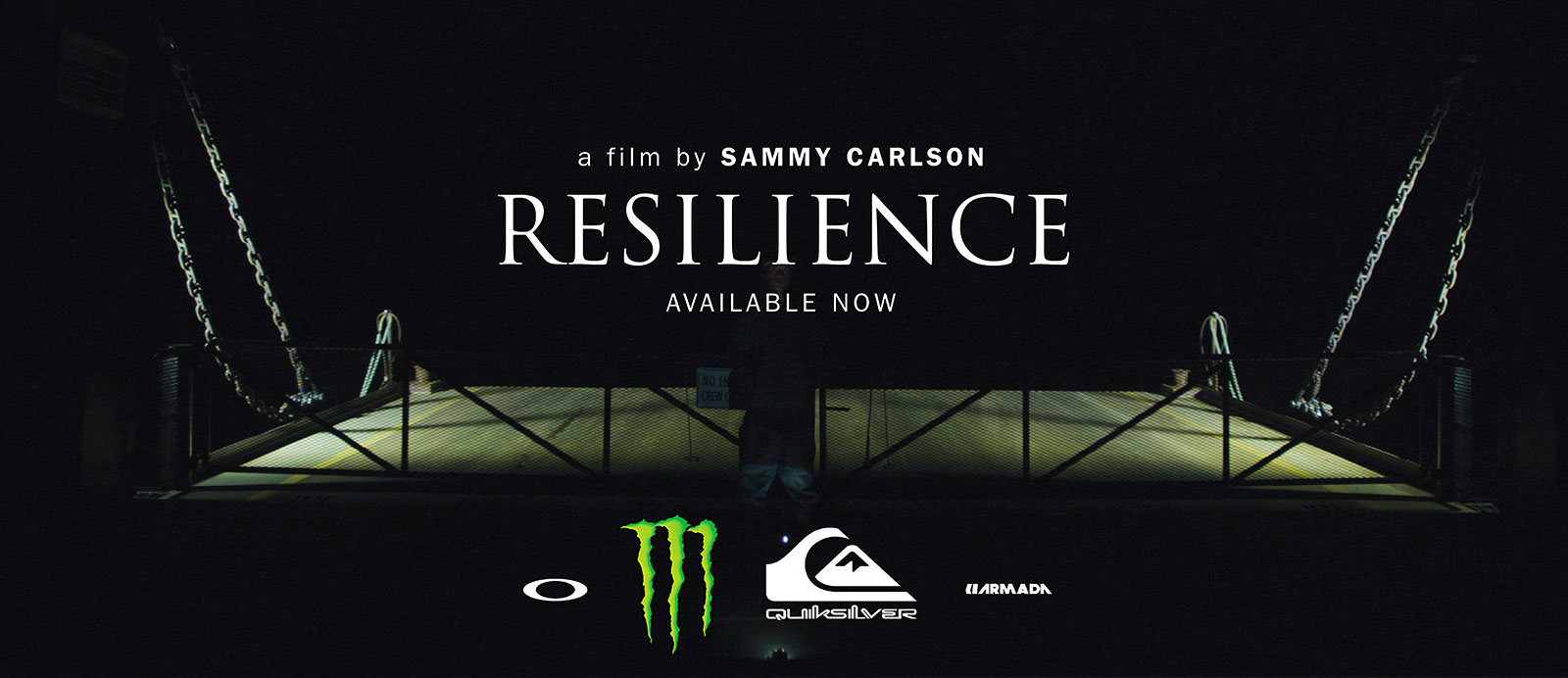 Most of us spend our lives riding mountains and waves for one primary reason
because it makes us feel more alive. However, there are a lot of good side effects of our pursuits.

Among them: Thriving communities, a healthier lifestyle, respect for nature and so on. The more you get into something like surfing or skiing, the more it will teach you about life. And the things you learn out there can be applied everywhere else.
One example? It teaches you resilience.
You fall. You get back up. To the uninitiated, this can sound terribly cliche. However, skiing will engrain it in you. You get to know it intuitively.

And that's when it becomes a superpower.
Sammy Carlson has seen it all throughout his career. Injuries. Skunkings. Sketchy times in the backcountry. He's as resilient as they come.
Resilience - Sammy Carlson's New Snow Movie